---
Take Control of Your Vaginal Health Today
Are you tired of using harsh chemical products on your most sensitive area on your body? The V Doctor is here to help. Made with 100% natural ingredients, our product is gentle on your skin and effective at maintaining a healthy pH balance.
Maintaining good vaginal hygiene is important for overall health and comfort. Our all natural product is a simple and safe way to do just that.
Try For Yourself and See why 100's of women trust The V Doctor! 
A HEALTHY VAGINA, A HAPPIER YOU...
---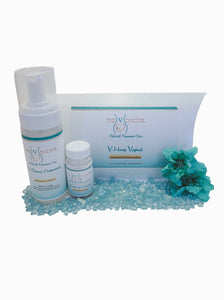 THE TREASURE BOX COMBO "I Want It All"
---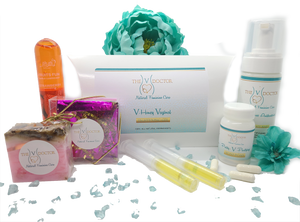 THE TREASURE CHEST "I Want Everything!"
---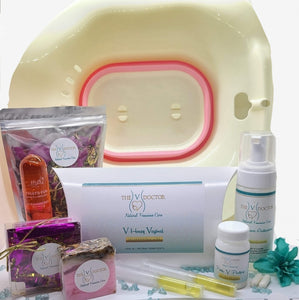 The Treasure Chest PLATINUM!!
---
Take The V Doctor Quiz
Want a solution that's right for you? Take The V Doctor Quiz Today and see exactly what your body needs!
---
Code Red Organic Menstrual Products
100% Organic Menstrual Hygiene Products!! Eliminating menstrual cramps, odors, bloating and more in a healthy and effective way!
Find Out More
---
Now offering customized Build- A-Box for a limited time while supplies last!!
Almost every woman, at some point in life, will have a feminine health concern. Having a vagina possibly means heavy bleeding, bacterial vaginosis (BV), yeast infections, urinary tract infections, dryness, odor, looseness, cramps, the list seems to never stop. We know how stressful and exhausting this can be but WE ARE HERE FOR IT ALL. Unfortunately, over-the-counter products can be chemically enhanced, full of unknown and potentially harmful ingredients and can make problems worse. The V Doctor offers you the right products that give you the power to manage common vaginal health issues on your own. Our goal is to make feminine hygiene healthy, safe and all natural. Our products are organic, 100% herbal, and paraben and sulfate free! THE STRESS STOPS HERE! Take control of your vaginal health today with The V Doctor! 
A HEALTHY VAGINA, A HAPPIER YOU...
---
Build-A-Box ON SALE NOW!!
Make It Personal and Build your own custom box With your choice of your favorite products as follows:
*Original Lavender OR Rose V-Cleanse Wash
*Strawberry OR Peach Candi Kisses Gel
*Camomile OR Rose Yoni Oil 
*Any of the Four Yoni Bars
Comes standard with our #1 Selling
V-Honey Tightening Gel, The Pretty-V Yoni Poms & FREE pH Test Strips
See individual products for details of instructions of usage, cautions and ingredients.
Click here to Build-A-Box
---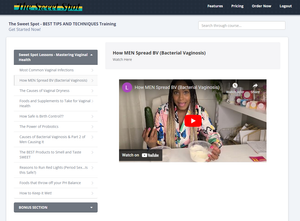 The V Doctor Sweet Spot VIP Digital Program